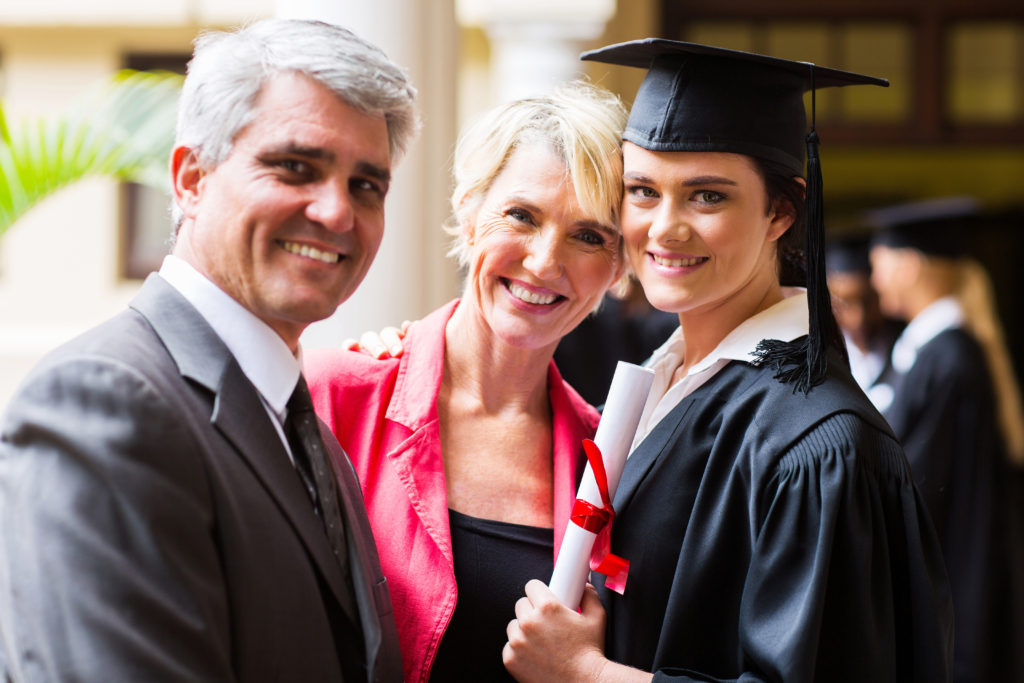 You finally did it. Four long years of pulling all-nighters, acing exams, and writing research papers paid off, and you graduated college. So, now what? Maybe you already have a job lined up, but there's a good chance you're not quite ready to buy a house. For the fast-track to homeownership, you can return home to your parents first to build credit and start saving for a home. Yes, moving back home can be a good thing!
The Perks of Living with Parents After Graduation
So you're browsing the internet and you learn more about Cayena properties and want to start the ball rolling straight away, but you may want to slow down a little first. There's nothing quite like the safety net that parents provide – especially right after college. Living on your own in college isn't quite the same as living independently, but you're definitely on your way. Living with Mom and Dad makes the process a little easier and sets you up for success. Here's how.
You Can Build Credit
If you're like a lot of recent grads, you need to start building credit. Living at home gives you the chance to establish your credit history and save money at the same time. Whilst building your credit, you could always consider contacting a Real Estate Escrow company who could give you some advice on paying for your new home. They offer a third party system where they handle the transactions on your behalf, allowing you to get on with your move. However, you'll need some credit first. You could consider:
Start building credit as soon as possible, with credit cards, auto lease/loan, etc.
Keep at least three of these accounts open and active with on-time payments for at least two years
Make regular credit card purchases and pay off balances monthly
Shoot for a credit score of at least 760
Start Saving for a Home
Consider where and what you want to buy, and the costs involved. You may think that homes in beaufort sc are well out of your price range, but with a bit of saving, you might be able to get hold of the home of your dreams. However, with the price of houses these days, it can sometimes be more beneficial to consider building your own home. To get an idea of pricing, it might be worth requesting some custom home designs from some local companies. From there, you can decide which option will be better for you. Houses are an investment either way. When buying a house, it's important to consider:
Down payments on a house or condo
Future monthly housing payments
Closing and moving costs
Home furnishing costs
Build an Understanding of Mortgage and Real Estate
As a first time homebuyer, you have a lot to learn. Consider:
Real estate market. Go to open houses, and note trends and costs.
Home loans. Without a solid credit history, you may need a co-signer.
Down payment. If you don't qualify for the zero-down VA or USDA loans, and you can't afford to put 20% down to avoid mortgage insurance, there are 3% and 3.5% down payment options available for conventional and FHA loans to fit your needs.
Mortgage rate. Calculate how much you can afford based on income, down payment, and debt to income (DTI) ratio.
Advice to Parents
Welcoming your recent grad back home is great, but be sure to set them up to leave the nest.
Charge rent. This prevents payment shock that comes with paying monthly mortgage payments and creates a "forced savings" opportunity.
Manage student loans. Provide guidance on when their monthly payments start, the amount, and the interest rates.
Create an exit plan. Do this early on to keep your child working toward independence.
Meet with a financial adviser. If your financial advice is falling on deaf ears, schedule a consultation with a professional.
You're Not Alone
Call for a free consultation or come to one of our homebuying seminars to see just how attainable it is to find and buy the home of your dreams. Whether you're a first time homebuyer ready today or haven't given it much thought at all, we are happy to guide you, and make the process as smooth and stress-free as possible. Contact us, download our app, and follow us on social media to learn more.