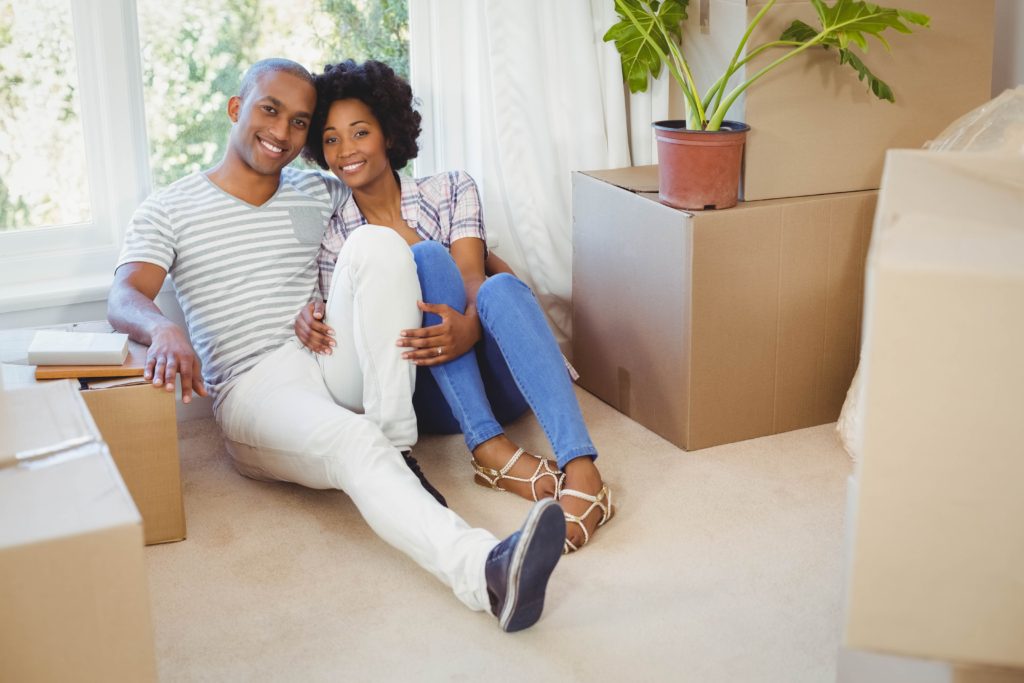 Doug T. writes, "There's a strange new trend in the office: people are putting names on food in the company fridge to keep them cold. Today I had a sandwich named Kevin." There are some real estate markets that are anything but cold, but what is a "hot" housing market? The West Coast has seen an ebbing of all-cash Asian buyers, but markets are still good. Pro Teck Valuation Services (a national provider of residential real estate valuations) came up with its definition, and variety of factors, to determine a "hot" housing market.
Back in April Millennials surpassed Baby Boomers as the nation's largest living generation, according to population estimates by the U.S. Census Bureau. "Millennials, whom we define as those ages 18-34 in 2015, now number 75.4 million, surpassing the 74.9 million Baby Boomers (ages 51-69)." That means that rascally generation is now 19-35. Let's just stick with the Census Bureau's definition.
Every time I mention Millennials to my cat Myrtle she gives me a look as if to ask, "How long will everyone take to realize that Millennials are in no hurry to marry, have kids, or save up enough money and then finance a house? It will happen eventually – why are lenders and real estate agents pushing them? Still it doesn't stop the fascination with their every move but the ones that I talk to aren't too excited about constantly being under the microscope." Yes, that was all conveyed by Myrtle's look.
The CPI report indicates apartment rents climbed 0.4% in May to a record high, marking the 67th consecutive month of increases. As of the end of 2015 about 37% of households were renters, the highest level since the 1960s.
Sure enough, the latest analysis by Pew finds that the most common living arrangements for Millennials are: living with parents (32%), married or cohabitating (32%), living alone or with roommates (14%) and other living arrangement (22%). The percentage of those living at home is the highest on record.
More millennials are living with their parents than they are with a partner or significant other, for the first time in the modern era. This is probably a reflection of a lot of things – from the weak economy to people getting married later in life. However, it does represent pent-up demand for housing. And eventually Pampers, right? CNBC echoed that more young adults aged 18-34 live at home with Mom and Dad than in any other arrangement, which means there is a key market that can be advertised to, according to Beverly Hills Magazine.
Zillow's Chief Economist writes, "With home prices and rents rising as fast as they are, it's a common assumption that young adults in many cases cannot afford to live alone. Though that may be true in some markets, there's still a large number of amazing places across the U.S. that are prime for millennials to thrive independently, which can be found via realtors such as northern virginia realtors." Those in Richmond and Pittsburgh are bucking the trend according to data from Zillow. Its data found that 8.9 per cent of millennials live alone but in Richmond it's 15 per cent and in Pittsburgh 14.3 per cent. Millennials are also more likely than average to live alone in Buffalo, NY; Columbus, OH; Virginia Beach, VA; Cleveland; New Orleans; Austin, TX; Kansas City, MO; and Oklahoma City.
Let's track them every month through "Big Data!" The recent Ellie Mae Millennial Tracker, which shows that among primary millennial borrowers that are women, more than 60 percent are single while only 38 percent are married. This is a striking difference from male primary borrowers, where just 41 percent are single. Women were listed as the primary borrower on nearly one-third (32 percent) of closed loans. What are the top MSAs by percentage of Millennial loans closed? Columbia, Mo., Jonesboro, Ark. and Sioux Falls, S.D. Ellie Mae perused its database and found that FHA loans continued to be popular among millennials, making up 37 percent of their closed loans (which is significantly higher than the 23% FHA loans for the general population). But check this out: in its databas, Ellie Mae found that the average FICO score (how about credit score?) was 722 for all closed Millennial loans in May.
Speaking of Millennials, the high student loan debt is causing lower credit scores. The average credit score for the 18-34 age cohort is 625, compared to the national average of 667. With this being said, it then comes as no surprise to find that some people may decide to opt into getting online payday loans in Ohio, for example, in the hopes of trying to manage their personal finances better. If you've done your research into personal finance, you'll know that there are endless ways to learn about building credit scores online. These days, there are a number of creditable websites that explain how to go about it. However, it's important before you sign the paperwork for a Payday loan or try a new method you understand what you could be getting yourself into.
Almost a third of that age cohort have sub-600 scores. Good luck getting a loan with that. Finally, all of the new post-2008 regulations have added anywhere form 50k-100k to the cost of building a starter home, making it difficult for builders to make homes that are affordable for the first-time homebuyer.
If they can purchase, what kind of houses are they buying? A tight supply of starter homes is pushing prices up 9% per year in that segment, more than double the price appreciation at the high end. This is a combination of lower foreign demand for luxury homes and increasing demand by Millennials who want to buy, with some of them managing to keep their homes, and the others that are unable to keep the payments up and have to look into companies that state "we buy houses Virginia" or similar with varying locations in order to sell their homes quickly.
Mark Fowler with The Futures Company, writes, "2016 is the year that Millennials said goodbye to their teenaged years-the cohort is now 20-37 years old and runs the gamut of graduating college to buying a home to starting a family. In short, it's no longer acceptable to think of Millennials as kids or youth. That title goes to the Centennials, the generation made up 78 million consumers aged 0-19.
"It's no secret that Millennials are a demographically-diverse group, but their diversity among life stages makes them an even more complex cohort. At The Futures Company, we often divide Millennials into two segments; Emerging Millennials (20-28) and Adult Millennials (29-37). Younger Emerging Millennials are just beginning to form their worldviews, while Adult Millennials have a much more concrete vision of their future.
"Adult Millennials are right in the midst of life stage transitions that make them an incredibly attractive marketing target: they're buying homes (in many instances, their first); they're getting married; they're having children; they're settling into career paths and building wealth.
"Financially, Emerging Millennials are still struggling to find a foothold, build their savings and contribute to the economy, with a Median Household Income of $47.7K. Adult Millennials with a Median Household Income of $72.6K are fueling the economic engine while juggling expenses for houses, spouses, kids and careers. Specific to Mortgage, 17% of Emerging Millennials have a mortgage where 37% of Adult Millennials have a mortgage.
"However, both groups of Millennials they still face rather grim economic realities. 58% of the Millennials feel they are living paycheck to paycheck. Nearly 1/3 of Millennials are experience severe or high levels of economic anxiety. 40% of Emerging Millennials are worried about paying their monthly bills and 60% are worried about paying off their student loans."
Some companies are certainly paying attention to the trends. A recent press release noted that millennials currently account for one in three home purchases, and this rate is expected to increase in the coming years. By some estimates, Millennials will spend up to $2 trillion in real estate purchases over the next five years.
Article written by Rob Chrisman, adapted from Mortgage News Daily.