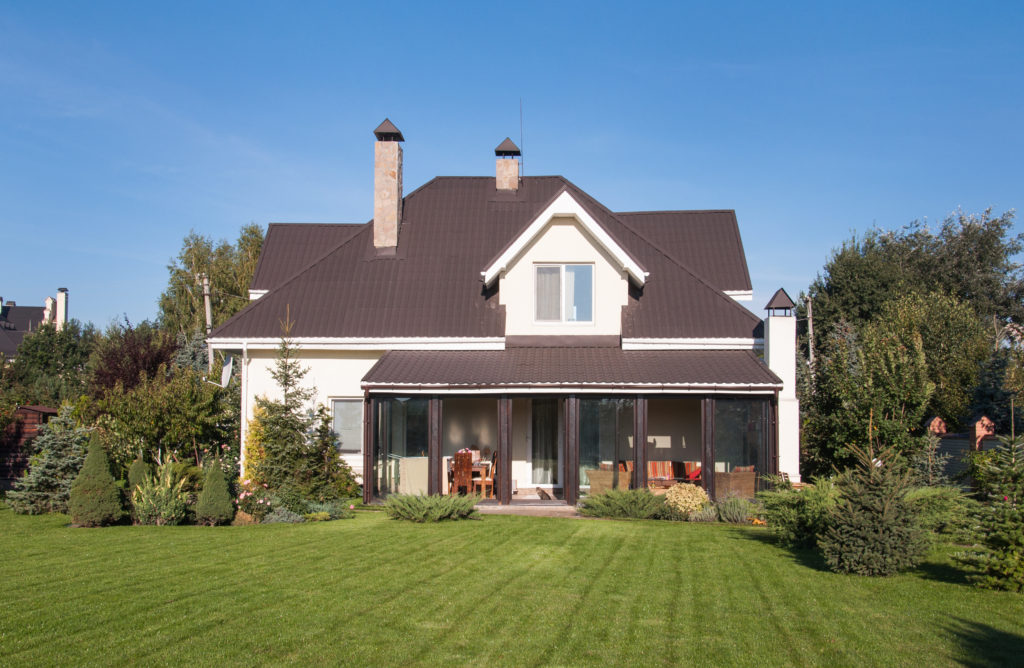 For the first time since 2006, the conforming loan limits have increased. In 2017, the baseline loan limit for most counties across the U.S. will be $424,100, a slight increase over 2016. More expensive markets, such as New York City and San Francisco, have conforming loan limits as high as $636,150. Anything above these maximum amounts is considered a "jumbo" mortgage.
Download Conforming Loan Limits for 2017 (All Counties)
The PDF and Excel files above were obtained from FHFA.gov.  You can download them to your computer, in either format, and refer to them as needed.
Update: Conforming Loan Limits Increased for 2017
On November 23, the Federal Housing Finance Agency (FHFA) announced that it would raise the baseline conforming loan limit for 2017. They are also increasing the limits for certain "higher-cost areas" that are above the baseline. This is in response to significant home-price gains that occurred during 2016.
In most counties across the country, the 2017 maximum conforming loan limit for a single-family home will be $424,100. That's an increase of $7,100 from the 2016 baseline limit of $417,000. This is the first time federal housing officials have raised the baseline since 2006.
But again, this is just the baseline conforming loan limit used for most parts of the country. In higher-cost real estate markets, like San Francisco and New York City, the limit for a single-family home loan can be as high as $636,150.
Anything above these caps is considered a jumbo mortgage.
What Is a Conforming Loan?
A conforming home loan is one that meets, or "conforms" to, certain guidelines set forth by Freddie Mac and Fannie Mae.
Freddie and Fannie are the two government-sponsored enterprises (GSEs) that purchase mortgages, bundle and securitize them, and then sell them to investors through Wall Street and other channels.
When a loan meets the purchasing criteria used by the GSEs, it is said to be a conforming loan.
There are various criteria used to define a "conforming" mortgage product. But the size of the loan is one of the most important criteria, from a borrower's perspective.
Freddie Mac and Fannie Mae will only purchase loans up to a certain amount. These maximum amounts, or limits, vary by county and are updated every year.
'Jumbo' Mortgages Are Still Widely Available
Borrowers who wish to obtain a mortgage loan in an amount that exceeds the 2017 conforming limits still have options. When a home loan exceeds the caps set by the Federal Housing Finance Agency, it is referred to as a "jumbo" mortgage product, and it cannot be sold to Fannie Mae or Freddie Mac.
Jumbo loans are still widely available in the U.S., but the qualification criteria are generally stricter for these products due to the higher level of risk involved.
Jumbo mortgage products do not meet the underwriting guidelines set forth by FHFA, so they are not eligible for purchase by Fannie Mae and Freddie Mac. As a result, eligibility requirements are often more stringent with these larger "non-conforming" loans. Lenders often require higher credit scores and larger down payments for jumbo loans, though the specific criteria vary from one lender to the next.
To find the 2017 conforming loan limits for your county, just download the PDF document or Excel spreadsheet above.
If you are in the market for a new home, the first step is to contact one of our highly skilled Mortgage Bankers to see what you qualify for. Our team is standing by, ready to work with you to help you transition into the perfect home for your needs. Contact us today at 215-469-1000.
This article was retrieved from Loanlimits.org.