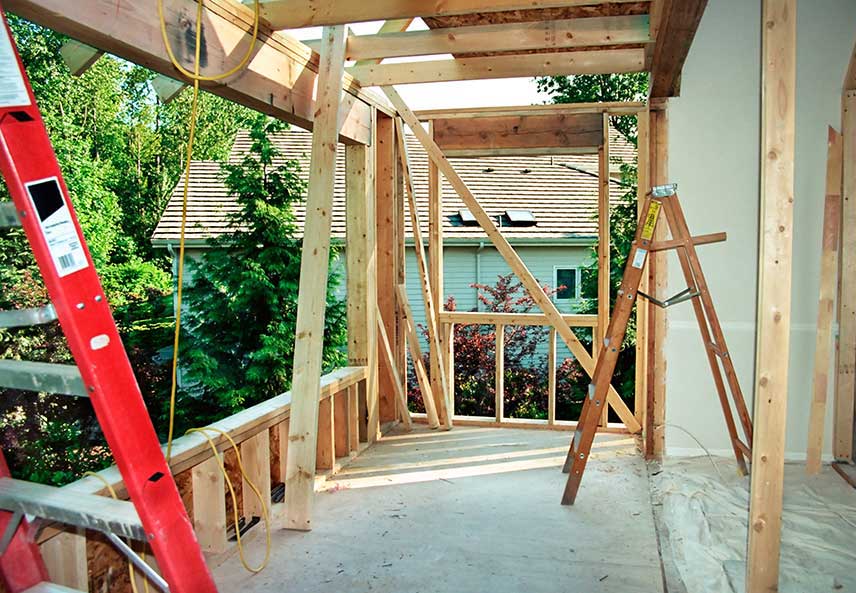 Whether you're actively searching in real estate for a new place to call home or simply entertaining the idea of moving to a new location, you more than likely have a dream home in mind. However, if your dreams are out of line with your budget, getting into that dream home may seem next to impossible. But for those willing to do a little work, your dream home can be well within reach, thanks in large part to an FHA 203k loan.
Designed for people who want to buy a home that needs renovations or major upgrades, the FHA 203k loan program allows one to borrow the purchase price of the home, plus receive money for renovations, all with the convenience of a single loan and closing.
While most mortgage financing plans provide only permanent financing where the lender will only close on the loan and release the mortgage if the condition and value of the property provide adequate loan security, if you're talking about purchasing a home as-is, the money probably won't be coming to you until the improvements are made. But that's not the case with a 203k loan.
FHA 203k loans are designated for houses that are damaged or sorely in need of rehabilitation. The loan covers not only the cost of the property, but also the cost of necessary home repairs. It's especially beneficial to those who cannot afford a finished home and are using a Custom Home Builder to make renovations to their 'fixer-upper'.
According to the U.S. Department of Housing and Urban Development, the 203k loan program is an excellent means for lenders to demonstrate their commitment to lending in lower-income communities and to help meet their responsibilities under the Community Reinvestment Act (CRA).
There are two types of FHA 203k loans: regular and streamlined. Regular 203k loans are for homes that need structural repairs, and streamlined loans are for those that need non-structural repairs.
The extent of the rehabilitation may range from relatively minor work (starting at $5,000) to major reconstruction on the home's structure. Categories for work allowed include modernization and improvements to the home's function, elimination of health and safety hazards (e.g by updating the front door design to make it more accessible), adding or replacing roofing, gutters, and downspouts, enhancing accessibility for a disabled person, making energy conservation improvements and changes that improve appearance and eliminate obsolescence.
Repairs can include numerous items, such as plumbing, roofing, room additions, providing disability access, adding new siding, site grading or even kitchen remodeling. This means the shutters you may have been eyeing from a company with their head office in Glasgow can still be factored in, provided it fits the criteria of the loan you're going for.
When a 203k loan closes, a repair escrow account is set up and renovation can begin. Repairs must start within 30 days of closing and be completed within six months.
To be eligible for the FHA 203k mortgage program, homes must be owner-occupied, must be only 1-4 units and must be at least one year old. New homes are not considered.
For more information about FHA 203k loans, contact our office today.
Reprinted with permission from RISMedia. ©2014. All rights reserved.