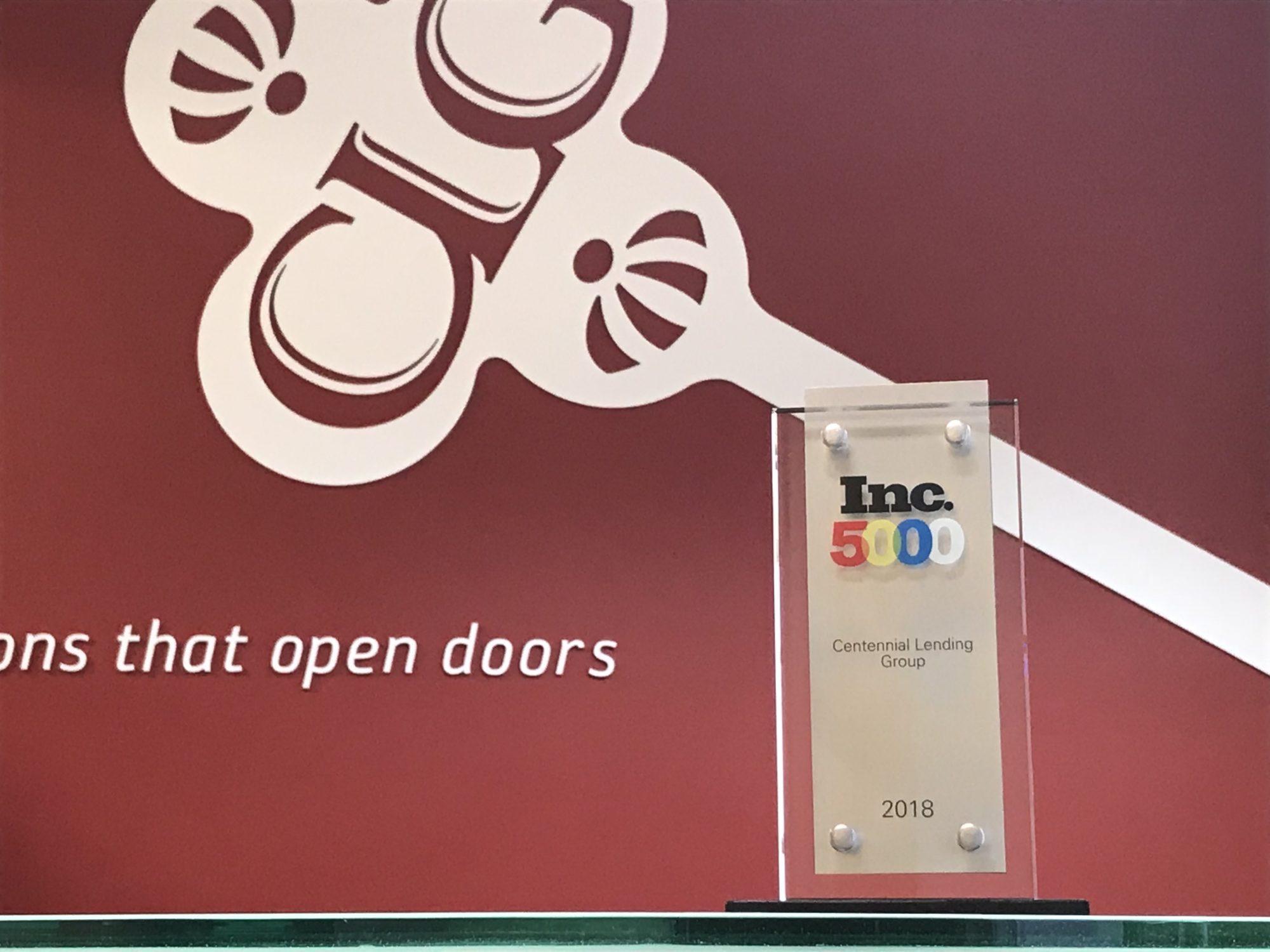 Centennial Lending Group, LLC is both proud and humbled to announce that we have been named an Inc. 5000 company. This honor recognizes Centennial Lending Group as one of America's fastest growing companies. We are honored to share the ranks of notable Inc. 5000 alumni consisting of companies such as Microsoft, Patagonia, Under Armour, S'Well, Bitly, and other prestigious alumni. This is an incredible honor our team doesn't take lightly. This is Centennial Lending Group's fourth time on the Inc. 5000 list.
We are fortunate to be part of a process that allows individuals and families to plant their roots in a new home. We appreciate being trusted to make the dream of homeownership a reality for our borrowers. We would be remiss if we didn't acknowledge all those who have elevated Centennial Lending Group: Our dedicated team who works around the clock to provide the highest level of quality our clients deserve, our incredible business partners who share in our philosophy "Trusted. Determined. Committed.", and of course, our borrowers who trust us with one of the most significant decisions they will make in their life.
As we grow we will remain dedicated to you, available, accessible, just as we always have been and always will be.