I live in Berks County, Pennsylvania, with my wonderful wife Jocelyn and our 3 boys – Owen, C.J. and Riley. When not at work, I like to exercise, hike, fish, eat my wife's cooking and keep busy around the house with random projects.  
My mortgage career began in 1996. My top priority is to provide unmatched service and expertise throughout the mortgage process. My team is experienced, consistent, and strategic with every client we help. This is not a one-size-fits-all business, and we recognize that. We deliver high performance mortgage resources and personalized mortgage guidance. Our clients describe us as responsive, informative, reliable, professional, efficient, receptive, available, leaders, helpful, supportive, and organized.  
Obtaining a mortgage can be stressful. Our consistent communication with everyone involved in the transaction helps reduce the stress. We embrace technology and continue to look for ways to add value to create a great experience. My team takes pride in the hundreds of online reviews verifying that what we do is working.
I have created a lending business by serving everyone the same way I would serve my own friends and family. My pledge to my clients, referral partners and my family is to set an example that other lenders will want to follow.  
When it has to be done right, it has to be done RIGHT HERE. 
ABOUT
Thanks for visiting my website.  Whether you are a first time homebuyer or a seasoned homeowner, I am confident that I have the ability and knowledge to make your mortgage experience pleasant from the beginning to end.
Most lenders will quote you a rate within the first 3 minutes of speaking with you.  I'm different because I'm a home loan strategist. My clients and partners see value in that difference. There are dozens of variables that determine what rates and programs are real and which one is best for you and your family.
Typically, consumers don't realize that the lowest rate with the wrong mortgage strategy will cost more than the slightly higher rate with the right strategy. Our approach is to design a custom TOTAL COST ANALYSIS for you presenting three to five options that integrate into your long and short term financial and investment goals and your payment equity and cash flow priorities.
When you and I make the decision to work together, you are not simply hiring me; you are entrusting me with a piece of your financial future.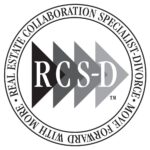 LICENSED IN:
Pennsylvania • New Jersey
Delaware • Maryland
Licensed by the NJ Dept of Banking and Insurance