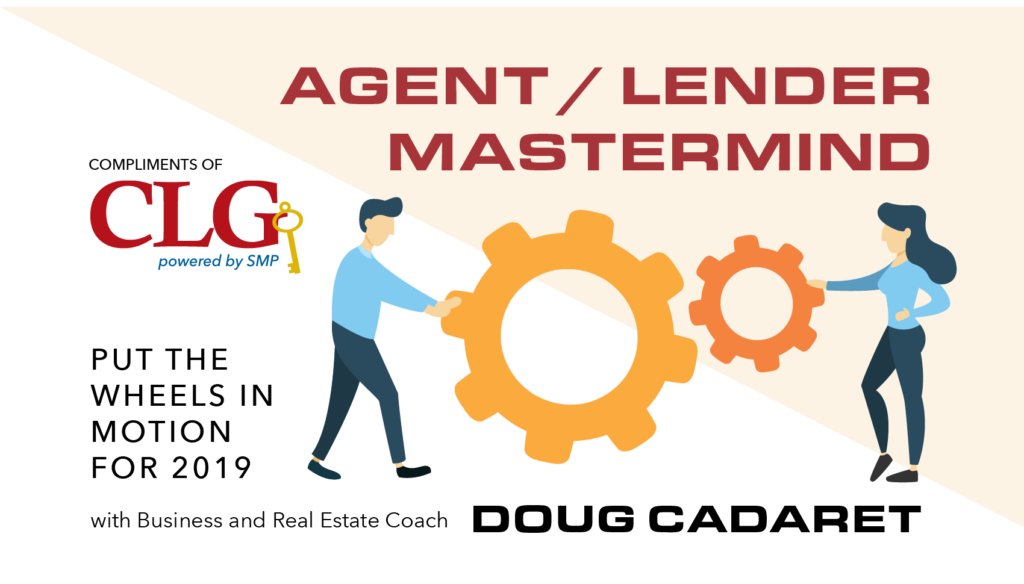 JANUARY 22nd  •  1 - 3:30 PM

Start the new year with a plan unlike any you've seen before!

Discover new strategies for:
1. Getting & converting more traffic
2. Follow up plans that work for all lead sources
3. CTA, call to action that gets results
4. Social media
5. Team and assistants
6. Technology, tools and systems
7. Finding your why
8. Scripts that work
Make 2019 the best year of your career!
Please come as our guest.  CLG is waiving the $200 coaching fee!